Prostate Cancer Genetic Screening Test
A simple and easy genetic screening test to detect the presence of faulty DNA repair genes. Used to identify men at high risk of developing aggressive, life-threatening prostate cancer and tests for the following genes: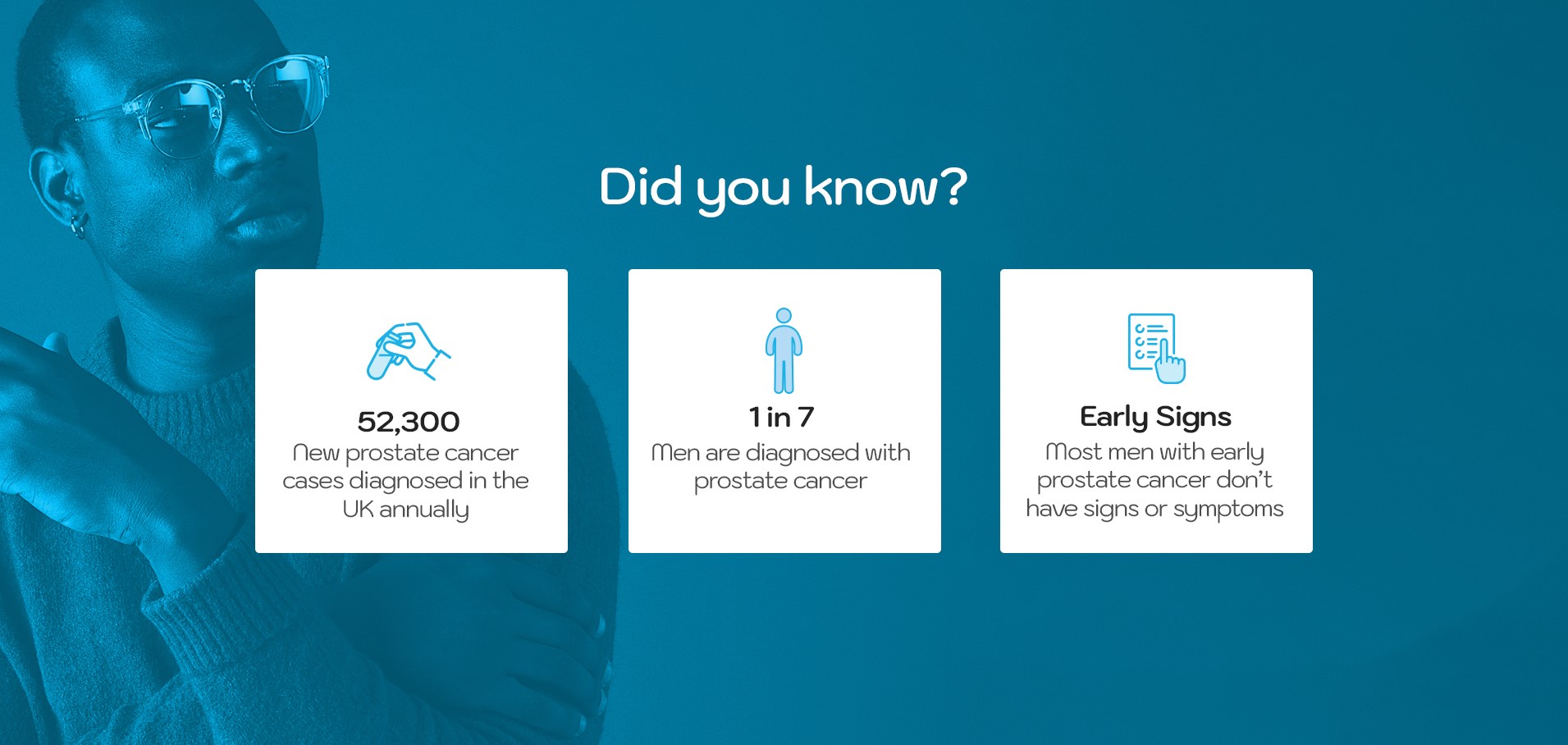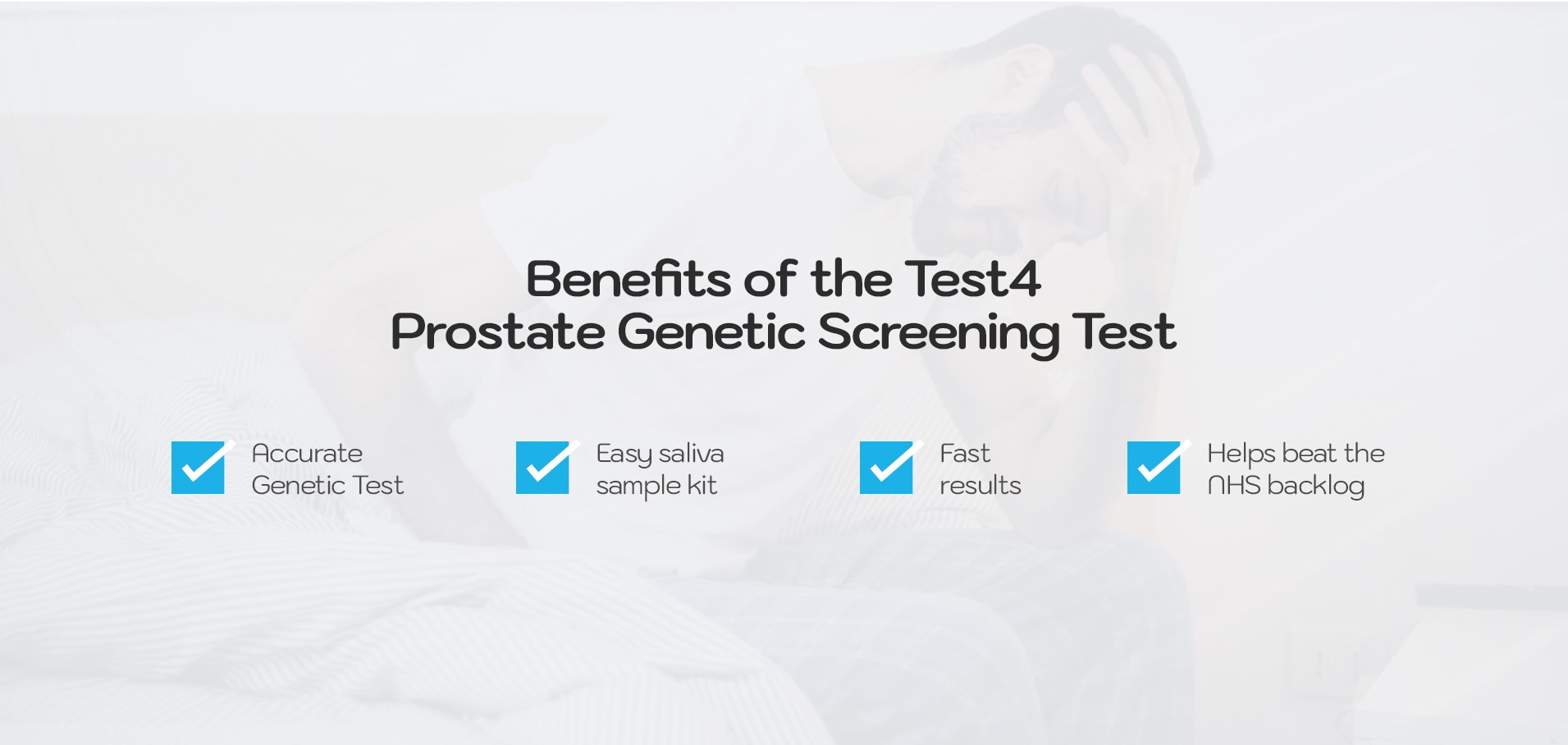 Most men with early prostate cancer DO NOT have any signs or symptoms. But there are some things that may mean you're more likely to get prostate cancer. You might hear these described as 'prostate cancer risk factors'.
Risk Factors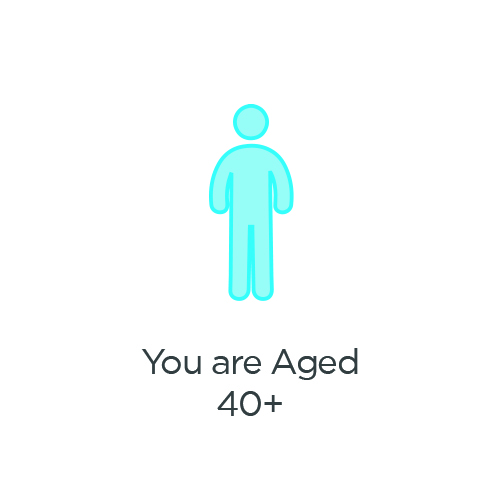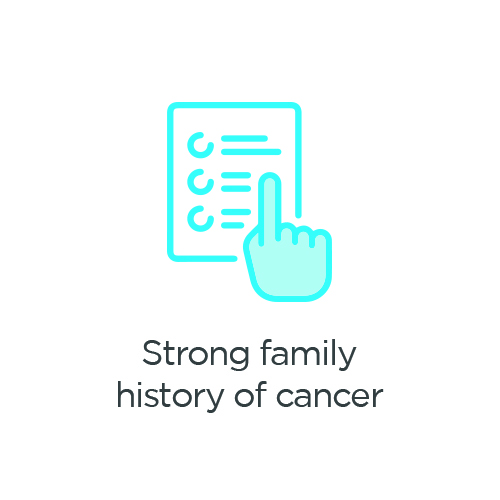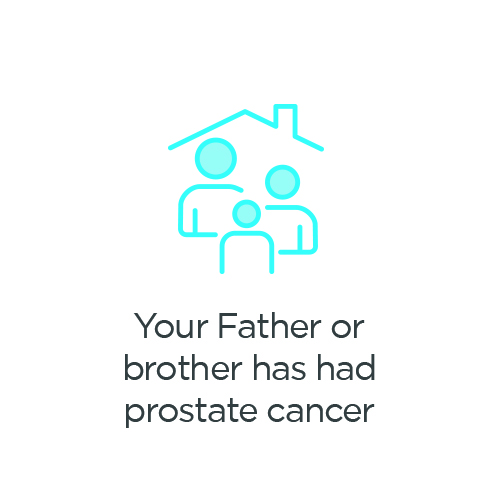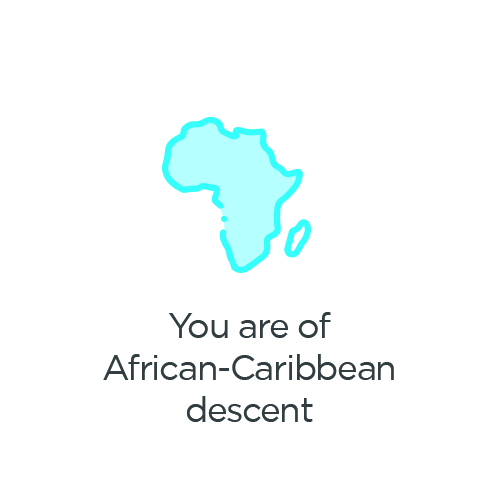 Our Genetic Screening test identifies men at high risk of developing prostate cancer, this is identified by detection of fault genes which are known to increase risk. Our test is a simple saliva test that can be carried out in the comfort of your own home or at one of our clinics.
Prostate cancer is often left undetected due to having no signs and symptoms in the early stages. This means the disease can grow and progress to a stage where curative treatment is not possible. Approximately 10-15% of men with prostatecancer develop life threatening, aggressive tumors that sadly can spread to an incurable stage.
Detecting the gene within your body early can prevent and reduce the disease severity and extend life prospects.
A high proportion of males in the high-risk category carry faulty inherited repair genes and survival amongst this group is approximately only 50% of that of men with no genetic mutations. The presence of these faulty genes allows us to identify the risk of developing prostate cancer. Patients who are at risk of developing prostate cancer can benefit from increased surveillance and preventative steps to better manage the disease.
The optional Clinical Pathway at Test4 can, not only provide information based on early detection through the test4 Genetic Screening Test , but also provide clinical support and options for further tests and referrals as needed. This support is provided by independent, qualified Consultant Urologists.
Order your saliva home test today
Discrete packaging
Delivered quickly
Completely confidential
Secure online results in just 5-7 days
ISO Accredited Laboratory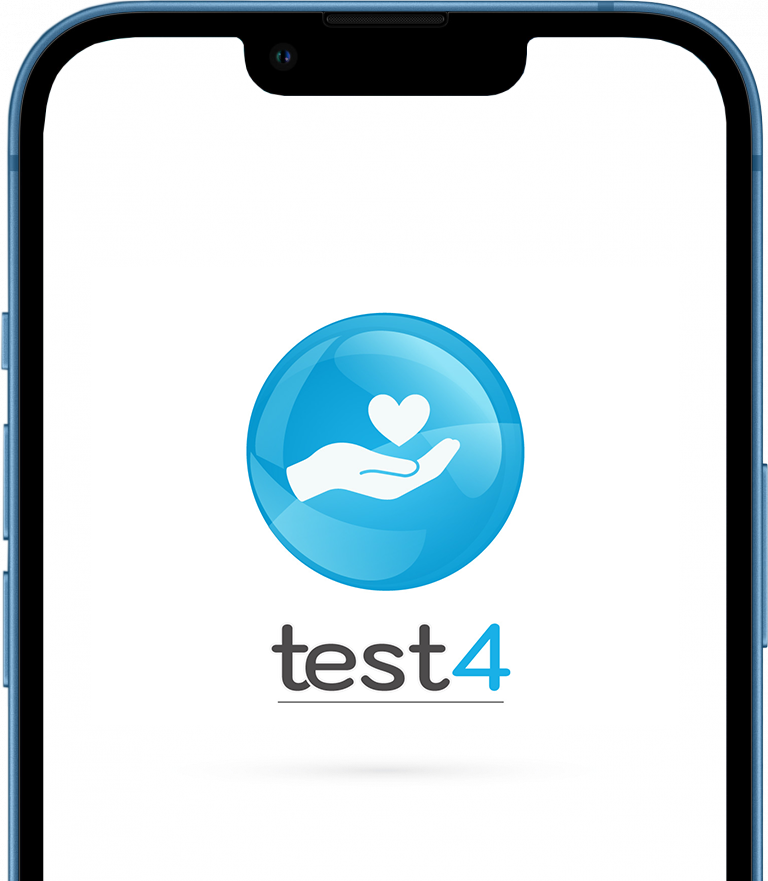 ---
Our Consultant Urologist
Philip James is an appointed Consultant Urologist at Ashford & St. Peter's NHS Foundation Trust, specialising in all aspects of core urology. This includes endourological procedures of the upper tract (rigid and flexible ureteroscopy), and lower tract (cystoscopy and resection techniques) for both benign and malignant disease, as well as inguino-scrotal procedures.
Philip has a keen interest in improving the diagnostic pathways of patients with suspected prostate malignancy, and is proficient in template-guided biopsies of the prostate. In addition, Philip has been integral to the development of day-case treatments of non-muscle invasive bladder cancer, through his interest in Transurethral Laser Ablation techniques.
Dr James is our primary consultant for referrals and will help clarify any concerns or questions following your Genetic Prostate Cancer Test. He will also work with you on any further steps in any required Treatment Pathway, PSA Tests, MRI Scan or other appropriate options.
*Note: please note that Test4 Limited do not provide clinical advice or treatment and this is strictly provided by Philip James or other medical professionals that you may choose.
Products
---
The Process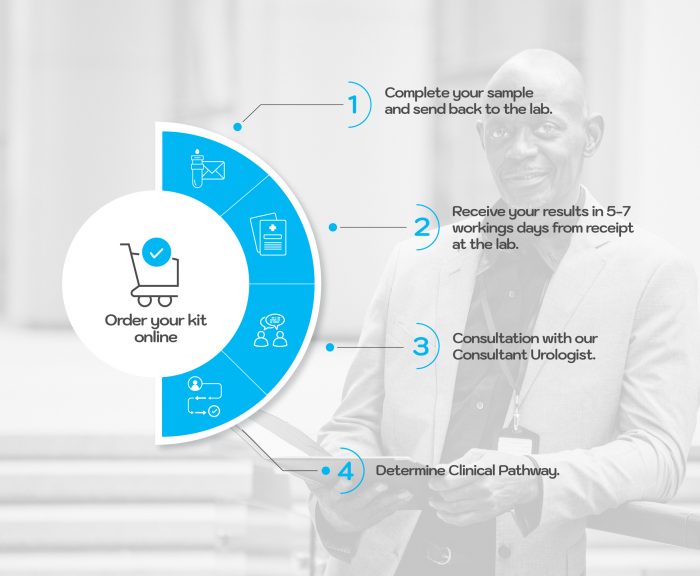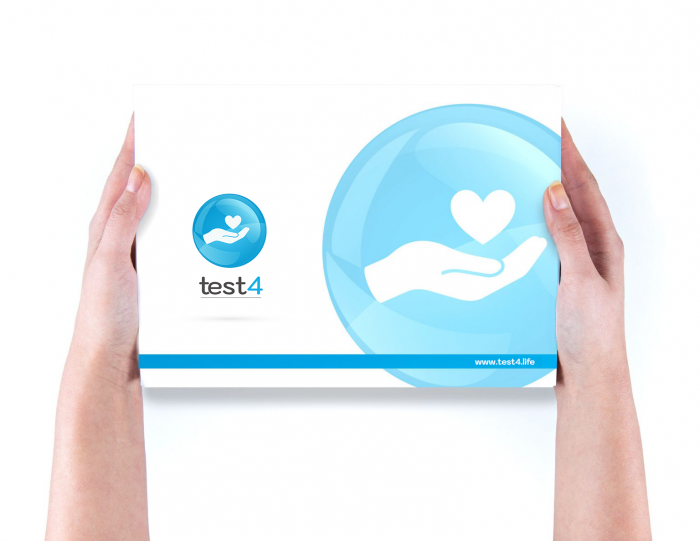 What is the prostate?
The prostate is a small gland located in the pelvis between the penis and the bladder, a prostate gland is usually the size of a walnut and produces fluid that creates semen when mixed with sperm.
What is Prostate Cancer?
Prostate Cancer begins when the cells in the prostate gland start to grow uncontrollably.
The abnormal cells when left untreated, can form tumours which may spread to other parts of the body, but for most men, it is a relatively slow growing disease.
Am I at risk?
What are the risk factors of Prostate cancer?
Research studies find that there are many factors that contribute towards the risk of Prostate Cancer such as:
Age over 40 – this is the main risk factor for prostate cancer. The older a man gets, the more likely he will develop prostate cancer. This disease is rare in men under 40 years of age.
Family History – one's risk of prostate cancer is higher if you have a father, brother or son with or who has had prostate cancer.
Race – prostate cancer is more common among African Caribbean men
Obesity – Many studies have shown that obese men have a greater risk of dying from prostate cancer, developing a more aggressive cancer, and experiencing disease recurrence after surgery or radiation therapy.
Diet – Men who consume high levels of fat are more likely not only to develop prostate cancer but also to develop a more aggressive form of the disease. We recommend adoption of a heart healthy diet with a focus on including vegetables and fruit with every meal.
Lifestyle – Stress and lack of exercise can be the cause of many common diseases. We recommend maintaining a routine of regular exercise. It is also suggested that you work to identify and reduce the stress factors in your life.
Certain Prostate Changes – men with cells called high grade prostatic intraepithelial neoplasia (PIN) may be at increased risk for prostate cancer.
Certain Genome Changes – research suggests that the risk for prostate cancer many be linked to specific changes on particular chromosomes.
Many men experience no symptoms at all, but for those that do they may encounter the following:
difficulty starting to urinate or emptying your bladder
a weak flow when you urinate
a feeling that your bladder hasn't emptied properly
dribbling urine after you finish urinating
needing to urinate more often than usual, especially at night
a sudden need to urinate – you may sometimes leak urine before you get to the toilet.
If prostate cancer breaks out of the prostate and progresses to other parts of the body it can cause other symptoms, which include:
back pain, hip pain or pelvis pain
problems getting or keeping an erection
blood in the urine or semen
unexplained weight loss.
How does genetic testing work?
Our Genetic Screening test identifies men at high risk of developing prostate cancer, this is identified by detection of faulty DNA genes which are known to increase risk. Our test is a simple saliva test that can be carried out in the comfort of your own home.
Does the genetic test tell me if I am going to develop prostate cancer?
No, it can only detect the likelihood of you going on to develop the disease and whether the disease is more likely to be aggressive and occur at a younger age. Some men can carry the gene for prostate cancer and never experience developing cancer in their lifetime. However, knowing that the gene is present can help you to identify potential preventative steps and early diagnosis should this develop into disease.
What is the process if the gene is detected?
Following your test result we will arrange a consultation with our Consultant Urologist, who will talk you through your result document, explain the results and then determine with you a clinical pathway of next steps. We will support and guide you through the whole process.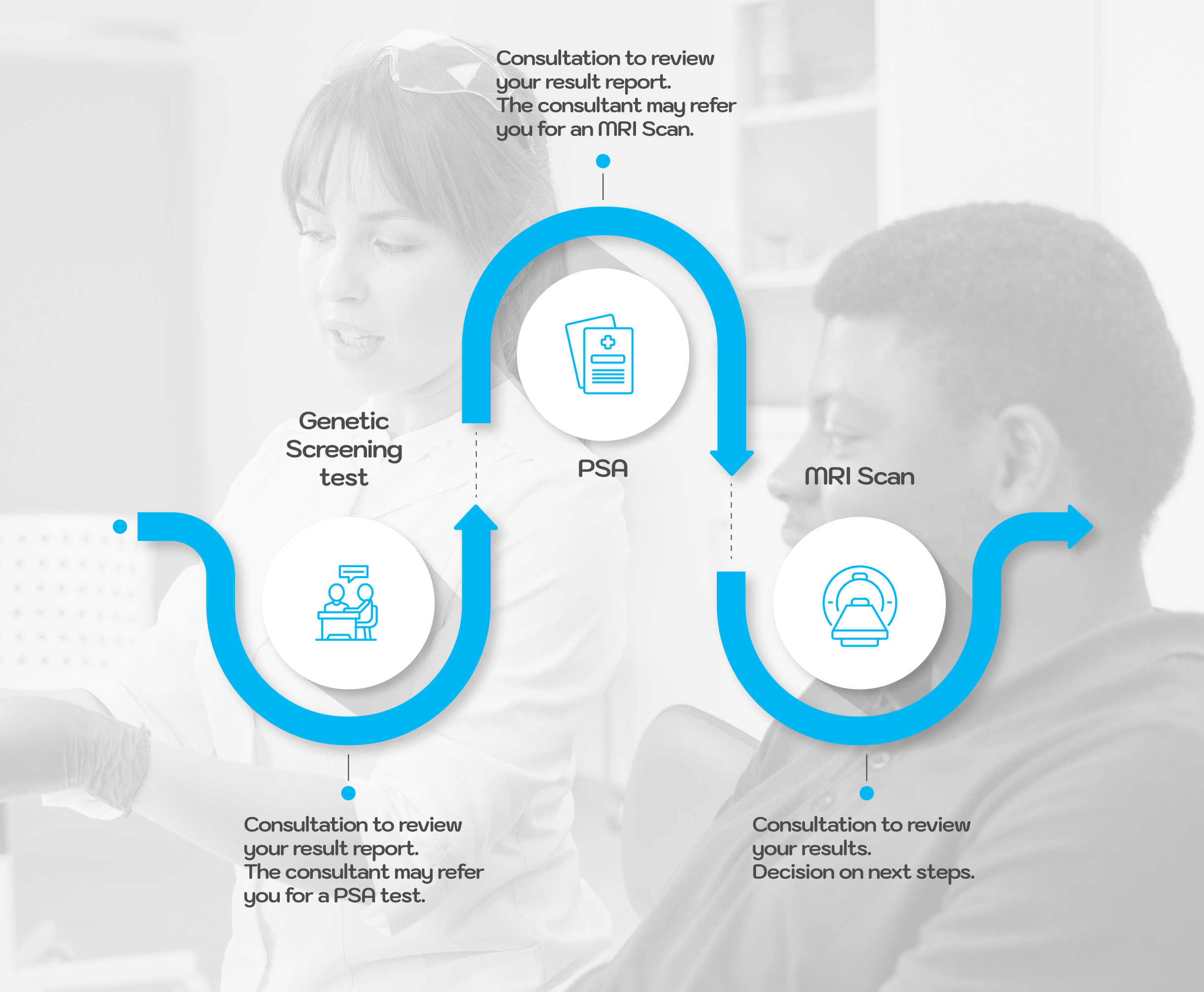 How will I receive my results?
Your results will be sent to you via our secure online portal, when you place your order you will receive two emails:
Confirmation of your order
Invitation to create your online secure account.
You will be prompted on screen to create your account and create a password (don't forget to make a note of these). When your result is ready you will receive an email notification to alert you that your test has been updated.
Please note if you have a positive result we will call you to discuss first and then update your online results account.
Head over to the secure account and log in to view your test result.
Your results document will be sent in PDF format allowing you to easily download and print if required
Which genes are tested?
PALB2
ATM
BRCA1
BRCA2
CHEK2
NBN