Health and Wellness Tests
Take control of your Health and Wellness today
Discrete packaging
Delivered quickly
Completely confidential
Secure online results in just 2-3 days
ISO Accredited Laboratory
---
Products
---
The Process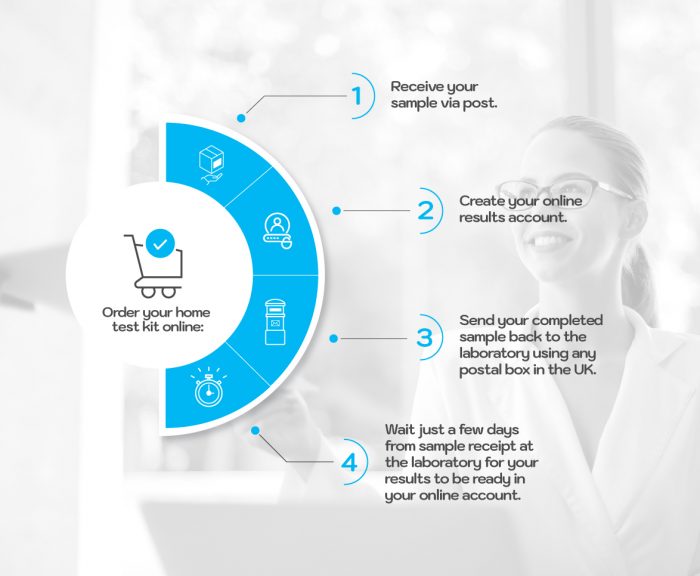 Vitamin FAQ's
Why Is Vitamin D Important?
Vitamin D is a crucial nutrient that your body needs for building and maintaining healthy bones. Your body can only absorb calcium, the primary component of bone, when vitamin D is present. Vitamin D also regulates many other cellular functions in your body. Its anti-inflammatory, antioxidant and neuroprotective properties support immune health, muscle function and brain cell activity.
Why Is Vitamin B12 Important?
Vitamin B12 is responsible for neurological function, producing DNA, maintaining a healthy nervous system and generating red blood cells which carry oxygen around the body. It is also an essential nutrient in pregnancy.
Why Is Folate Serum Important?
Folate serum or folic acid, known as vitamin B9 works with vitamin B12 to generate red blood cells. It helps to produce DNA and store genetic code as well as helping iron to function better inside the body. This is especially important in pregnancy for the normal development of a baby.
What if I do have a deficiency?
If a deficiency is detected this can usually be treated with supplements & medication.
Eating foods rich in the vitamin you are lacking will also help.
What is the process?
Its quick, simple and discrete to complete your test and get your results simply follow the steps below: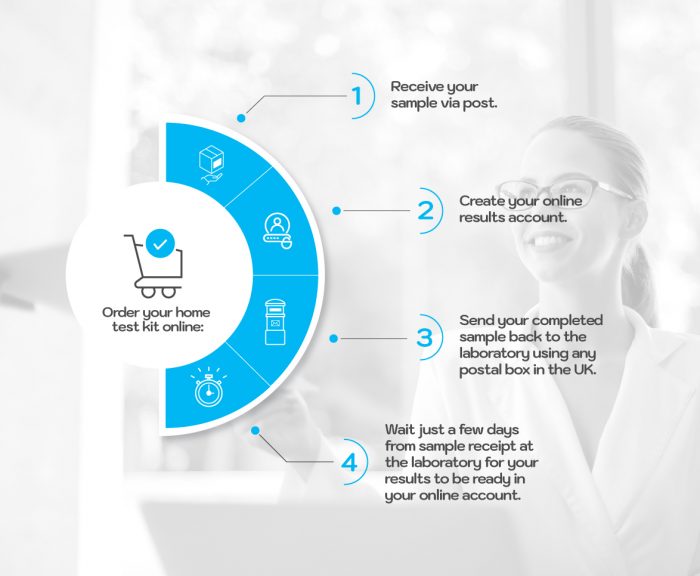 How will I receive my results?
Your results will be sent to you via our secure online portal, when you place your order you will receive two emails:
Confirmation of your order
Invitation to create your online secure account.
You will be prompted on screen to create your account and create a password (don't forget to make a note of these). When your result is ready you will receive an email notification to alert you that your test has been updated.
Please note if you have a positive result we will call you to discuss first and then update your online results account.
Head over to the secure account and log in to view your test result.
Your results document will be sent in PDF format allowing you to easily download and print if required